Vinyl/Resilient: Waterproof Flooring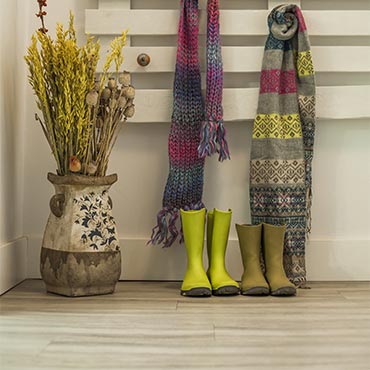 Waterproof flooring allows you to incorporate the beauty of natural hardwood into your home's decor with the fear of moisture and its consequences. Waterproof vinyl flooring is rapidly being used in more and more hoes due to its design and material innovations. Many waterproof floors now offer premium-quality, wood-like finishes and durable surfaces at far less cost than traditional materials, such as genuine hardwood. Waterproof vinyl is easy to install, and you don't have to worry about waxing or sealing since it is completely impervious to water. Therefore, if you want wood floors in your kitchen, bathroom, or entryway, go for it.
Brand Overview
---

---
Profile
|
Website
|
Design Tools
The floor that started it all with our patented and revolutionary waterproof, rigid WPC core. Available in hundreds of styles and colors that provide comfort for life.
---

---
Profile
|
Website
Since our inception in 1998, Hallmark Floors continues to be driven by our love for wood and our passion for developing, producing and offering the most beautiful, smart and innovative flooring.