featured services
---
CUSTOMIZED AREA RUGS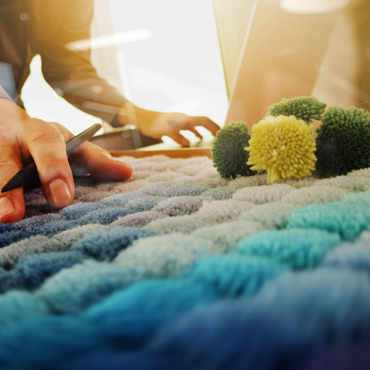 CUSTOMIZED AREA RUGS
Area rugs are so popular because they can transform your space in almost any way you like. They add comfort to your floor and help you create a cozy, warm space that is "uniquely you".
However, standard rug sizes and "of-the-shelf" products may not be a good fit for your style and home decor. This is when a custom area rug becomes your best option.
We can offer you almost any size and shape across a huge selection of carpet styles, patterns and colors so that you can have your truly unique area rug.
Best of all, we can make your area rug right in our store with your choice of binding border colors and custom padding. And, by the way, we also make area rugs for pets of all sizes.
Expert installation service